Dad's Day –
I have been on a motorcycle only a handful of times in my life.  Knowing part of our adventure would be touring the Dolomites (Italian Alps) on motorcycles, I took a class prior to coming.  I discovered that I really enjoy motorcycles and would even buy one if all the other crazy drivers would stay off the road.

It was raining hard that morning, so we decided to postpone the trip until 3p.  At 3p, we picked up the bikes and starting our drive north in light rain.   Within 30mins my cotton clothing was soaking and I was starting to shake.  We pulled over and I was able to take off all my cotton, then put on fleece along with every other spare piece of clothing Nathan had brought along.  For the next 3.5hrs we climbed up into the mountains and it got colder and the rain continued to fall.

We had to go through Trento, so we had about 20mins of interstate style riding, which added a bit of spice and speed to the trip.  The views were spectacular.  There was a river filled with rapids on the last quarter of our trip.  We made it to the hotel just as the sun was setting.  We were so cold that all we could do was shake.  Josh was having a hard time trying to check us into the hotel and the place we were standing at the checkin desk became a small swimming pool.  We tried to find a place to eat that night, but the whole town was closed.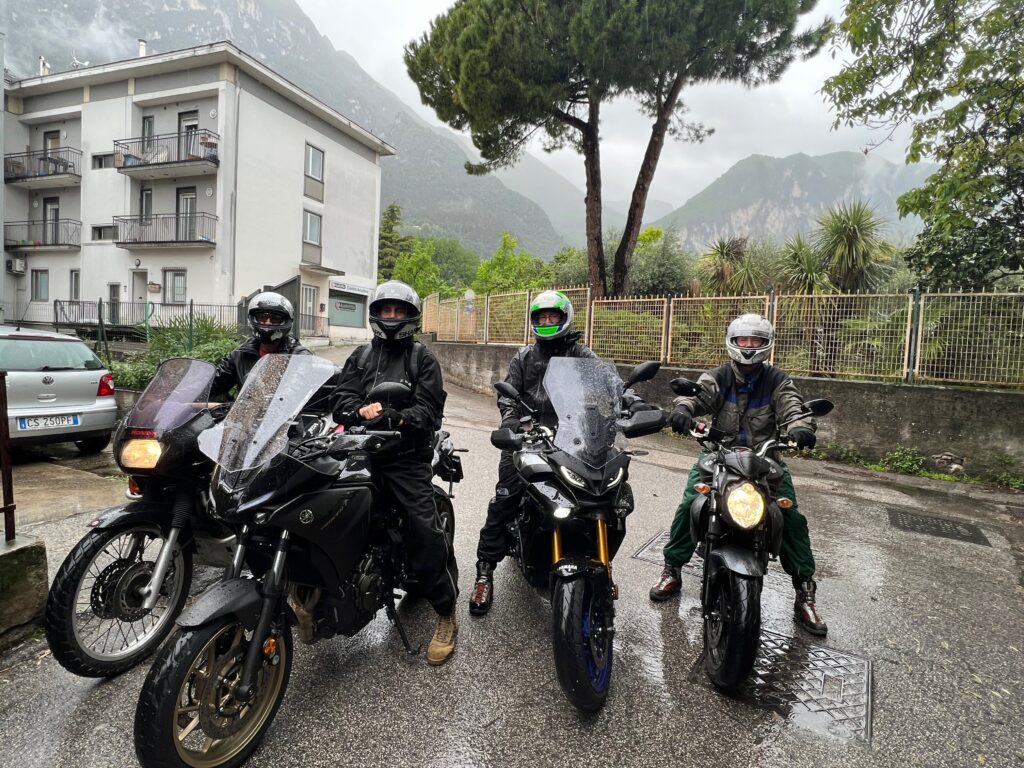 Tirzah's Day –
Our day started off with Bible time. We read a psalm, sang, and prayed. Henry and I took Theo for a walk and to the dog park. We also continued to play games and eat lots of good food. The sausage was amazing.