We left Florence earlier the next day to take the train to Pisa. Our plan was to get to the leaning tower by the time it opened. We had tried to get tickets, but everything was sold out. Once in Pisa we dropped our bags off at a 'Stow Your Bags' store. It allowed us to move more quickly and bags would not be allowed in the leaning tower in case we were able to get tickets for it.
We got there at 9a and the area around the leaning tower was fairly empty. We were able to get tickets and climb the tower! We had been praying and it was an answer to prayer. Climbing the tower was fun. You fell toward the leaning side all the way up. The whole thing was made of marble. We enjoyed views from the top before going to check out the church.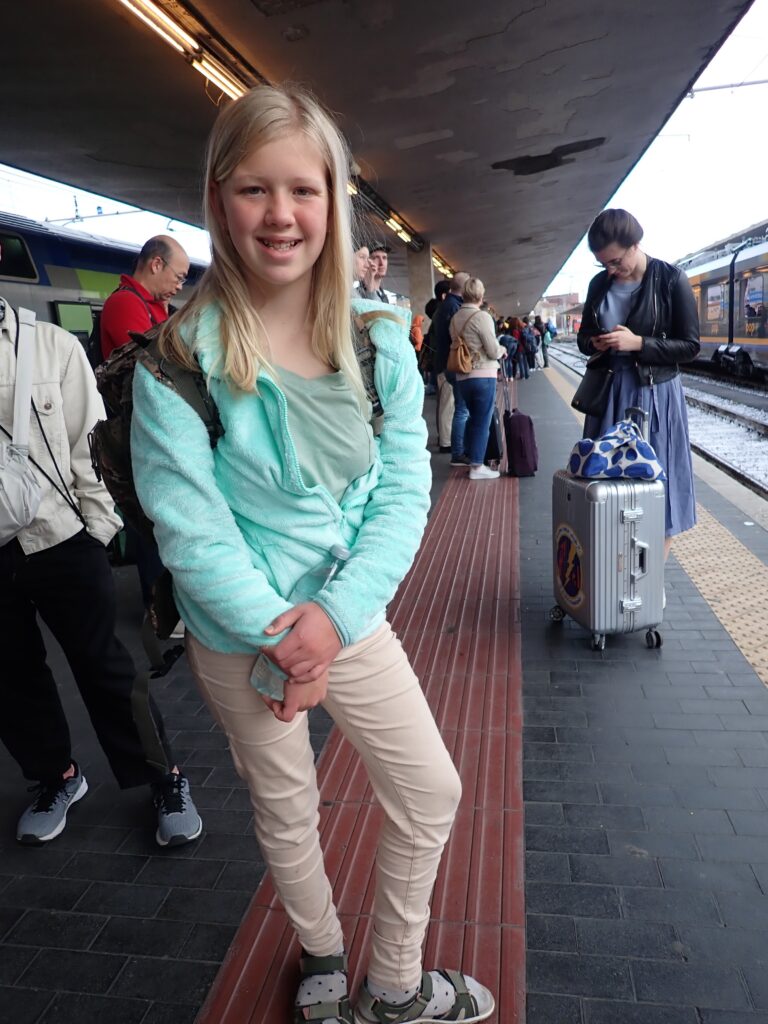 By the time we got out of the church the whole area was covered with people. We were so thankful to be leaving as the masses showed up. We collected our luggage and then we were off to Rome. Our apartment in Rome was just outside the city.