Leaving Venice early in the morning allowed us to enjoy all the streets and passage ways without people. It is a completely different city when all the people are off the streets. The next time we ever visit Venice we will make sure we explore the city before it wakes!
The rain met us as our train pulled into Florence. Our apartment for the night was fifteen minutes from the train station. We dropped our bags and then went to explore the city. Our first stop was to get a famous Florence sandwich at All'Antico Vinaio. The sandwiches are huge and everything is homemade, down to a special bread they created. They serve hundreds of people a day and it was really something to see their operation, as they moved a ton of people through the four different shops while we were there.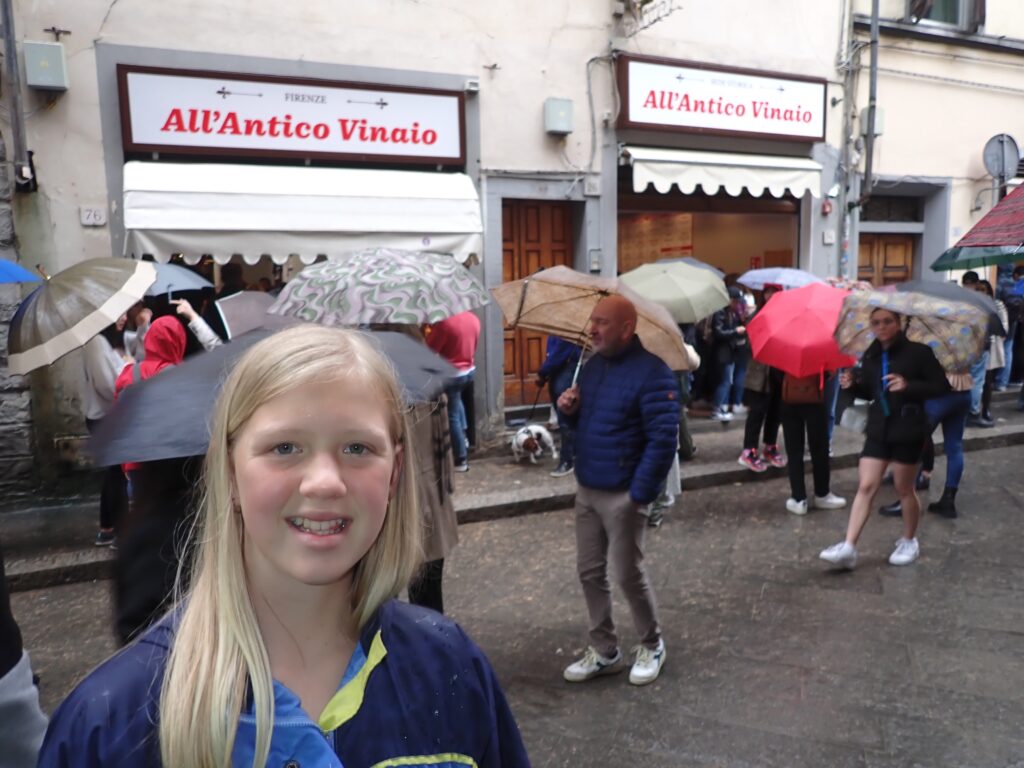 We went to eat our sandwiches in the piazza with the replica of Michelangelo's David. The marble statues were all amazing. It reminded me of the phrase, "without wax". Sculptors of that time period use to rub wax into any imperfections, so the statue would look perfect. The problem was the wax would melt over time. So, sculptors would like you know they they did not do anything to hide their imperfections, what you see is what you get, "without wax".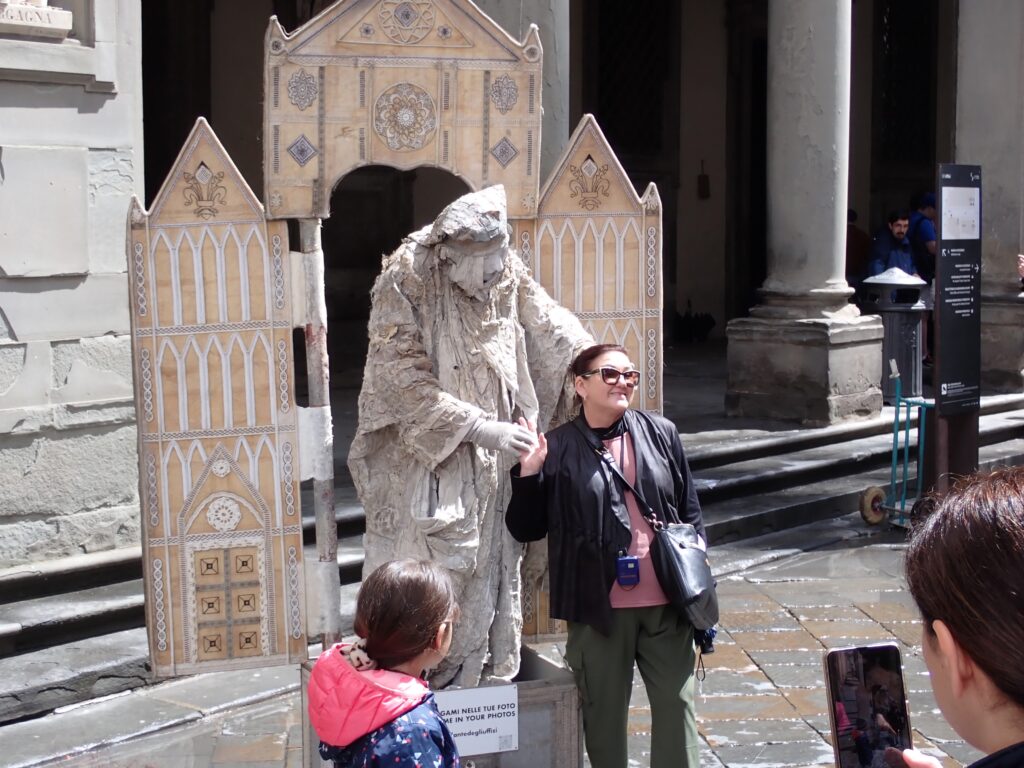 Tirzah and I discussed what would best bless her. All the lines to get into the museums were hours long, even with 'skip the line' tickets. Tirzah decided she was not interested in spending her time waiting in lines when she could see things in the piazzas without the lines. That is what we did. The Cathedral of Santa Maria del Fiore was closed, so we were not allowed to climb to the top of the dome. We did get a chance to enjoy it from the outside. We also got to walk all through the city. We toured one of the basilicas looked at all the art inside of it. We ended our day with gelato!