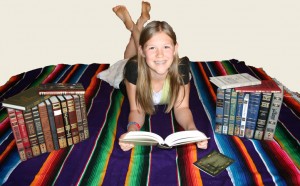 What does the bible say about character?
In Romans 5:3-5, Paul writes "we rejoice in our sufferings, knowing that suffering produces endurance, and endurance produces character, and character produces hope, and hope does not put us to shame, because God's love has been poured into our hearts through the Holy Spirit who has been given to us."
How can I best use God's word to instruct my children in such a way that will allow them to develop that type of character?
These are the types of questions we ask ourselves. What does the Bible say, and how can we apply the biblical truth we find in God's Word to our lives? The Tuten family vision is to make ready a people (our family) prepared to serve the Lord. In order to fulfill this vision our family needs character. According to what Paul is telling us in Romans, we need to do hard things and rejoice in them. This will produce endurance, so that we may finish our race with joy (Acts 20:24). Endurance will then produce character, which produces a hope that will not disappoint.
One tangible way this process has played out in our family is through a Lamplighter Challenge. Lamplighter Publishing began in 1994 and has become a collection of more than 142 rare books infused with biblical insights and heroic, godly role models to be emulated by young and old. Lamplighter's mission is to make ready a people prepared for the Lord by building Christ-like character one story at a time. The idea for our Lamplighter challenge was to have our children live out what Paul says in Romans 5:3-5, by challenging them to read the entire Lamplighter collection of 140+ rare books by the time they turn 10 years old.
Kendall, our first born, is the first to complete the Lamplighter Challenge and how she has grown because of it. The most encouraging thing we found was Kendall's hunger for God's word grew as she read more and more Lamplighter books. At first she just wanted to keep up with all the scripture references in the stories, but then it grew from there. For her next chapter in the quest for character, she has taken on a new challenge, to learn the book of Proverbs (chapter 1 down and only 30 more to go)!
In Kendall's words:
Since we discovered them, our family has enjoyed and loved Lamplighter books. My family has been buying, loving, and reading Lamplighters ever since I can remember. One day, I was nine at this time, Daddy asked me if I would like to do a reading challenge. Now I love – LOVE – to read. I said, "Ok, what sort of challenge?" Daddy said, "Do you want to read all of the Lamplighter books listed here?" Now the list had 141 books (even more if you count the audios.) I said sure; I had read a decent amount, but not all. And the challenge was to read them all before I turned ten. While I started reading, daddy and mommy started buying all of them. Also, I read "The Hidden Hand" (the 2nd biggest Lamplighter – only a little smaller than "The Wide, Wide World.") twice during the challenge. Two days before my tenth birthday I had only two or so books to finish. The day I turned ten, I had completed the challenge reading exactly 141 books (also 13 audio dramas which if counted, make the challenge number 154). Now, daddy had been reading a book in which the father let his kids pick a place they wanted to go anywhere in the world to take them when they turned ten. So, to celebrate with me for reading all those books, daddy asked me to pick a place. Now as I was trying to decide, I started to read about Turkey for school. I got so excited about it that I decided on Turkey. (I had wanted to go to Israel before, though). Then I read about Israel for school. It took me a long, long time before I finally, (not to change my mind again over them both), chose – ISRAEL.