"For a man's ways are in full view of the Lord, and he examines all his paths." – Proverbs 5:22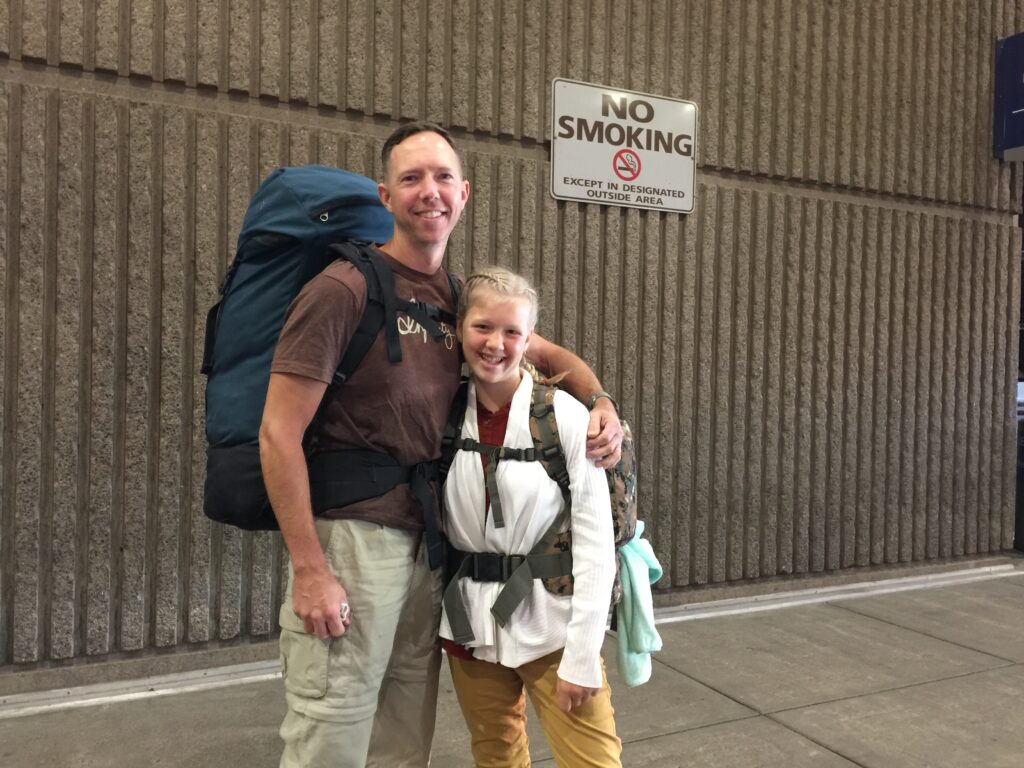 Covid happened right before our Tirzah Joy Tuten turned 10 years old. She was ready to set out on her adventure, but the world stood still. We all were put in a holding pattern as we prayed for sanity to return. Two years came and went. Now as Tirzah turns 13, the Lord's timing is at hand.
With each of our kiddos, we learn what they love and allow that to define what their adventure will be. For Kendall, she was passionate about Biblical archeology which led us to Israel to experience first hand the path our Lord tread while He physically walked among us. For Chloe, faith/honor/integrity/nobility found us dependent upon the Lord in Great Britain & Scotland, as we walked the paths of men like George Muller and William Wallace. Our Sydney's passion was Lord of the Rings, so off we went to the land of the Hobbits from Tolkien's masterfully told tale in New Zealand. Elijah started his adventure scouring the internet for the most beautiful canyon on the planet and we found it in Slovenia! Now it is Tirzah's turn and her tummy is leading us on an epic foodie adventure through Italy.
The Lord's hand is truly upon our journey, as it would never have happened without His intervention and guidance. With our precious Honour Noelle having bacterial meningitis, going into the hospital January 18th and not coming out until March 7th, a trip to Italy was the last thing on our radar. A man's way though is in full view of the Lord, and he examines all his paths. The Lord's timing was right and He chose to direct our steps toward an Italian foodie adventure, by opening an incredible opportunity to serve Jesus in Italy.
When I was asked to come lead a You Are That Man ministry in northern Italy, I was honest and said it was not possible with man (good thing we serve the God of the impossible). Our resources of energy, time, and money were depleted through the long hospital stay. As the Lord miraculously led us through the hospital basically raising Honour from the dead, He did the same thing with Italy. He in short order made provision for every excuse I gave Him as to why we were not going to Italy. So, here we are as I type this up in an apartment in Revereto, Italy (nestled in the Italian alps).