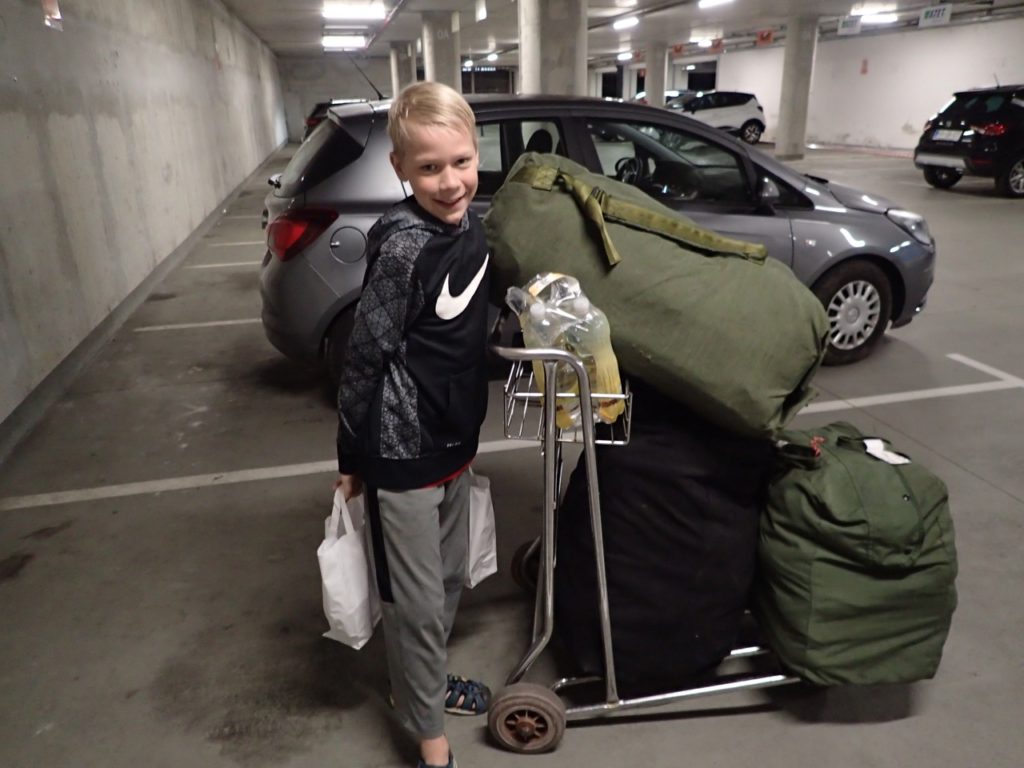 We got up at 4:30a to start our journey home. The airport was 15mins away and traffic was light that early in the morning, allowing us to drop of the rental car and still make it with plenty off time to catch our flight. Our flight to Vienna, Austria for a layover was pretty quick as was our layover there. Then we boarded the nine and half hour flight to the U.S. Again we were blessed as they upgraded us to business class, so we had plenty of leg room and those little hot towels to freshen up with. We also got some pretty yummy food for airplane fare. Austrian Airlines has started sending chefs along on the longer flights, so it was a gourmet experience.
Our fun did not really begin until we landed in Chicago.  Going to Slovenia we got to check our luggage from Phoenix directly to Slovenia without having to take our checked bags through customs in our Germany layover.  Coming back we had to collect all of our bags in Chicago and take them through customs before we could catch our next flight.  I knew it was going to be close, as we only had a 2hr layover in Chicago and getting through customs could easily eat that away.
There was a mass of humanity trying to make their way through the different check points before they got to the place they could collect their bags to go through customs with them.  When we finally got to the carousel for our flight we had an hour left (still enough time to catch our connection).  Then we waited.  Our first bag came out within fifteen minutes, so I was pretty sure our other two would quickly follow.  Then we waited…and waited…and waited.  There were others around us waiting for their bags too.  There was a guy beside us in his sixties that lived in Chicago, so no need to catch another flight.  He got so angry for having to wait that he was screaming at the carousel and telling everyone what he thought of the delay.  
I thought God was in the delay for us, though I could not understand why.  Everyone else got there bags eventually and we were still waiting.  Finally over an hour had gone by.  I looked down at my watch and we were supposed to be boarding our next flight that very minute.  Elijah looks up from his seat on the one bag we did have and he saw another one of our bags in the middle of the airport, sitting on a cart with no one around.  I went and grabbed the bag.  Then Elijah looks up again in a different area of the airport and again one of our bags is sitting on a cart in the middle of the airport.  Our bags were in different areas, no where near our carousel and they appeared the exact minute we should be boarding our next flight (only the Lord).
Getting our bags, we went through the next layer of customs.  Since we had gone to Slovenia, they made us go through a different line, which deposited outside of customs before we were able to check our bags onto our connecting flight.  This would mean we would have to take a bus to the next terminal and then redo all the check in process again.  I asked a flight attendant if they could let us back into customs.  She told me there was no way they would ever do that, but I could try.  I went up to the guard and explained everything, then miraculously they let us back in and we were able to check our bags.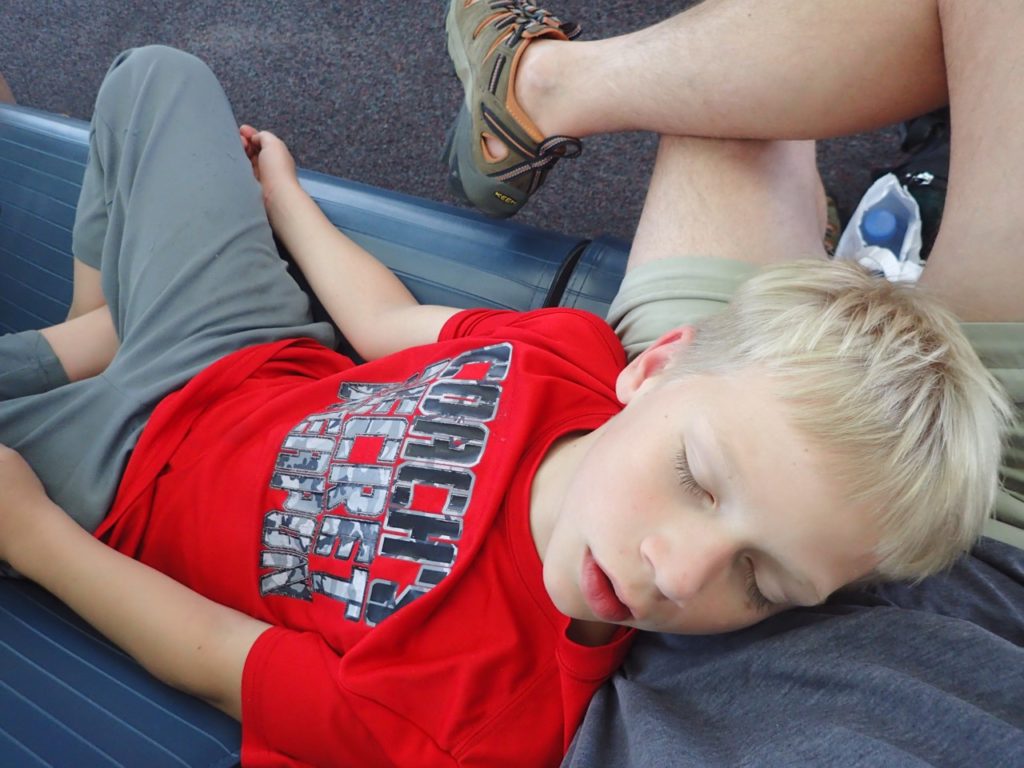 We had to wait another 4hrs for our next flight, which seemed to almost double our overall flight time.  Elijah was a dead man walking through Chicago and yet we were thankful for the Lords provision and direction.  We made it home and have been trying hard to get back into the rhythm of life we left.  Both Elijah and I are still waking up in between 1-3a each night, not being able to go back to sleep.  The sleep will come.
Elijah's Take – We woke up really early and got on the plane after waiting a bit. Then we stopped at an airport for a bit and then left. The flight was really long. When we got off we waited for our luggage for so long. Then we got on another plane and got home.