Ready

Trail begins

Up hill

Just keep going

Ticked Off

Scenery

On route

Smile

The beginning

Canyon Beauty

On Rappel

Smile

Clear Beauty

Happy Dad

How far down?

Father/Son Fun

Elijah's down there

Elijah going big

Dad going big

He just keeps going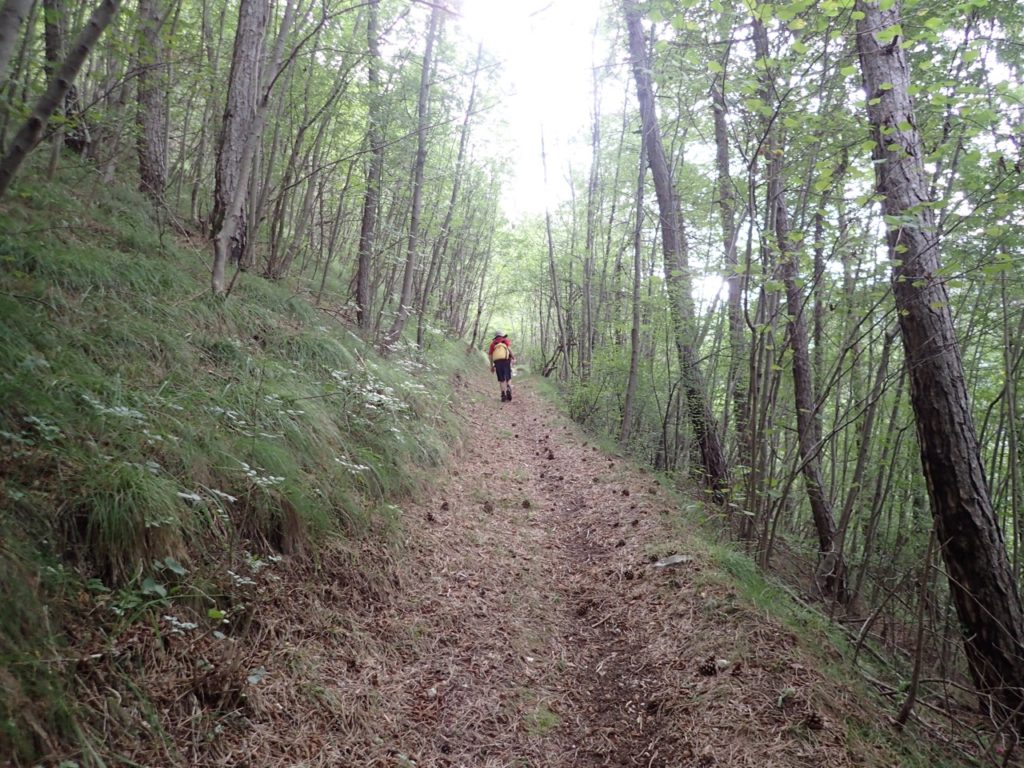 We got up early to be on our way to the Rio Simon today. It was a must do canyon on our trip, that is known for its beauty and ticks! The hike into these canyons always surprises us. What I am reminded of constantly is that we are in poor shape for hiking in the Alps. We get it done, but there is lots of huffing and puffing involved (at least on my part). I also have to keep calling out to Elijah to wait on his old man. Part of my problem is probably the fact that I am carrying all the gear, water, and food for the both of us. With the extra weight, the hills just kick my butt, while Elijah bounces up the trail. It is pretty comical.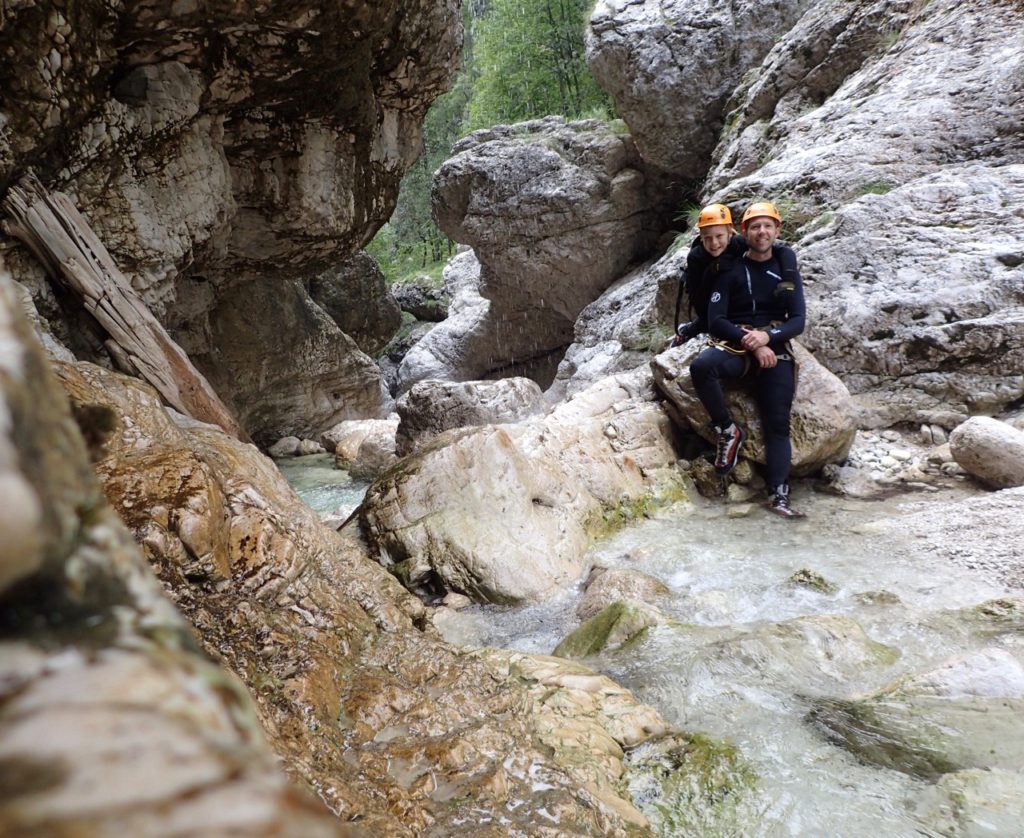 We have read a lot about the canyons in this area and were repeatedly warned about the tick population. We have been trying to be careful and really check each other each time we are in the woods. On our hike in today I found my first tick crawling on my arm. Luckily it had not bitten down yet as it was still looking for that perfect spot. Elijah did not remember what a tick looks like. After a brief show and tell I tried to smash it, but when that would not work I flicked it off the trail. It was a little bigger than the head of a needle.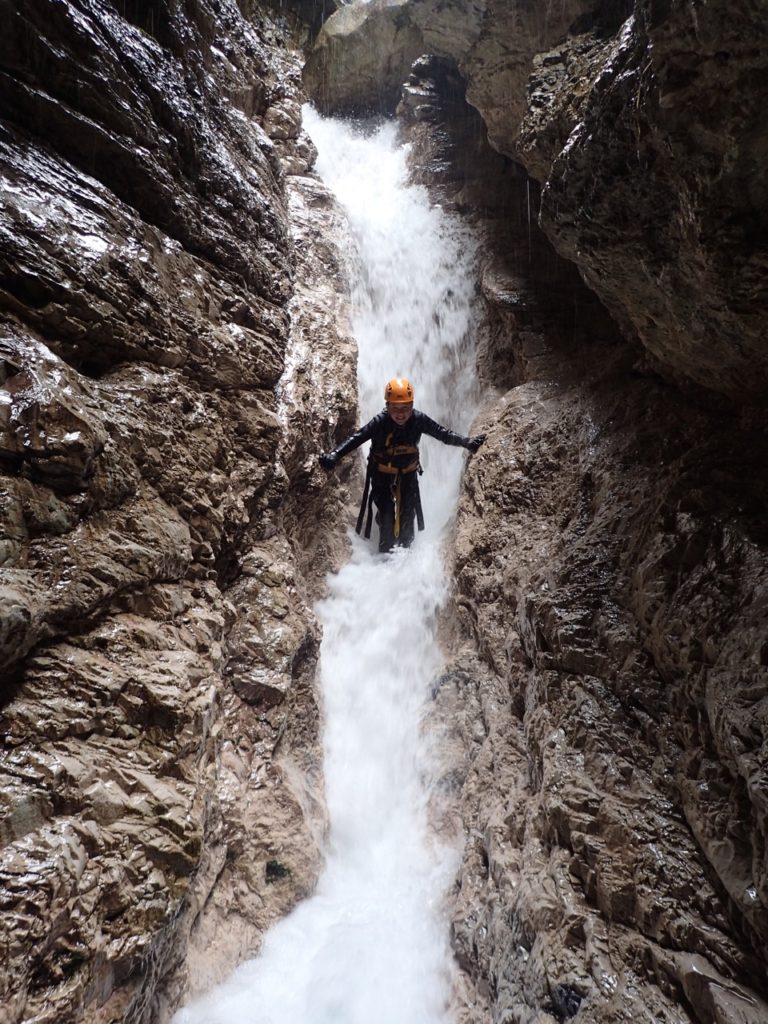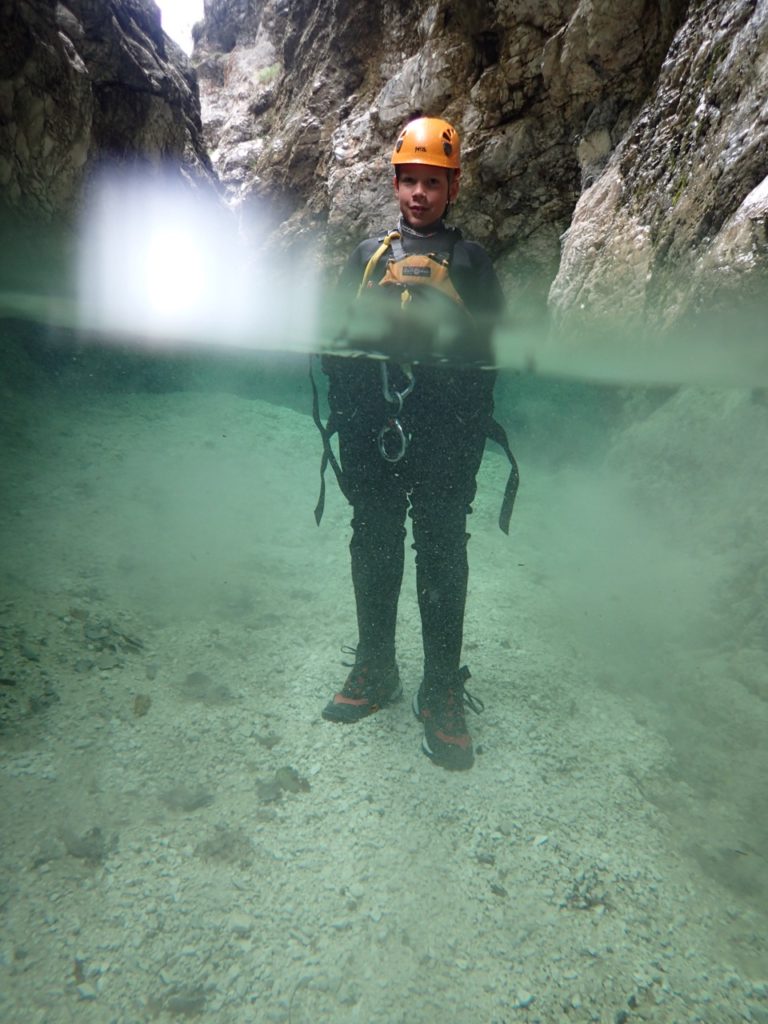 We climbed for about an hour and half before we made it to our drop in spot for the canyon. The water was again crystal clear, not sure we will ever get used to that (but sure do love it). To keep Elijah warm I have him in a 3mm and 5mm wetsuit. Him being warm helps him to have a great time floating through the canyon and going under the waterfalls every chance he gets. We had loads of rappelling in this canyon and a good many jumps too. I loved how narrow the passage was as at times it you could put a hand on each side of the canyon walls. There were also some spots in this canyon where it was too slick for me to feel comfortable with Elijah walking to the rappel. It was nice because they had bolts set up for me to create hand lines to make things safer for him.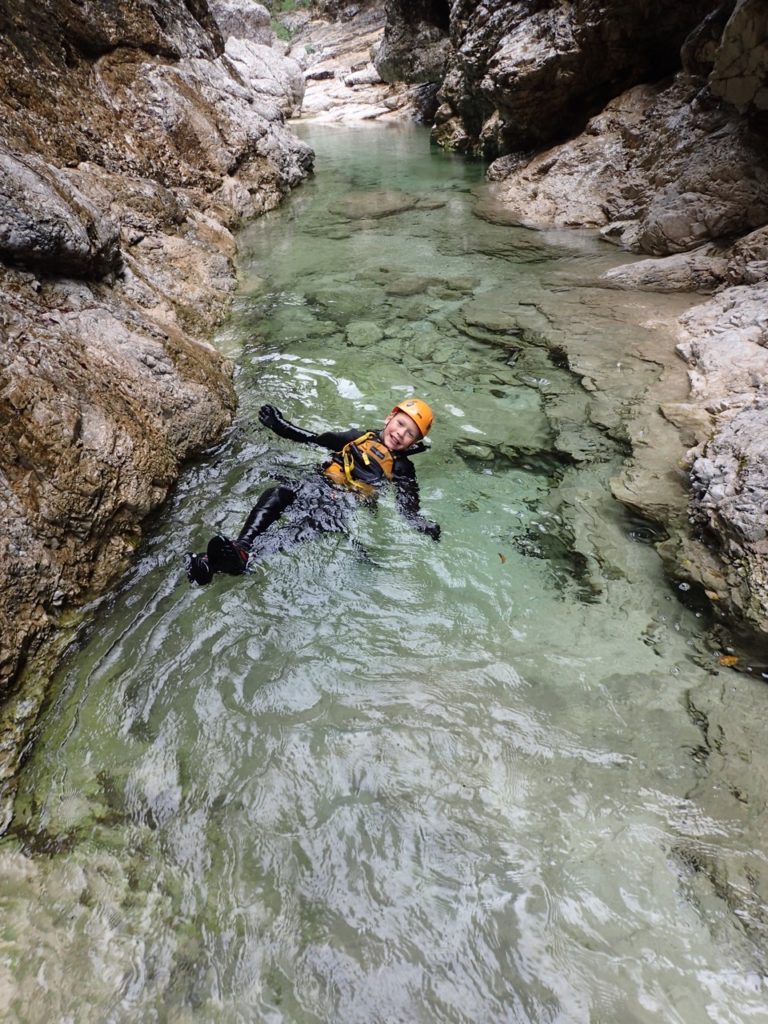 The weather forecast predicted very little rain for today 0.06in and overcast skies all day. Otherwise I'm sure we would not have wanted to be in that canyon. The weather is something we have to keep considering. We left the rain behind in Austria and now it looks like we will leave Italy early because the rain is coming here now. Looks like rain in Slovenia too, so we will see what the Lord has in store.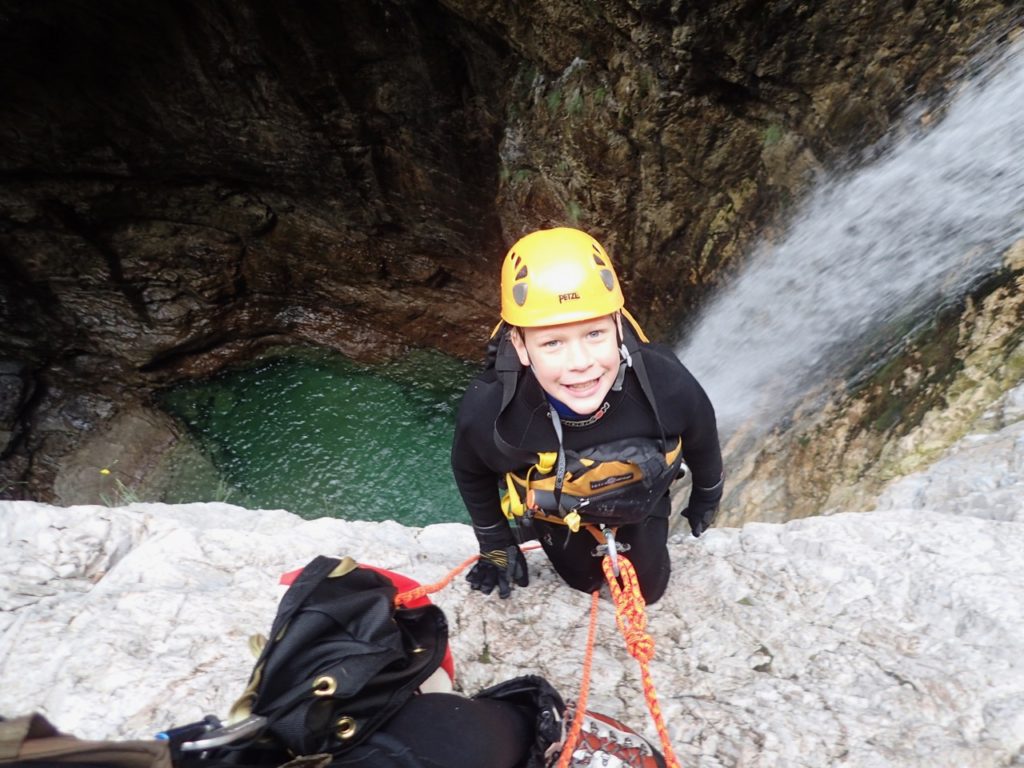 The Rio Simon turned out to be everything we were hoping for. It puts us in a very good place to sleep well tonight.
Elijah's Take – We got to the canyon and did a very long hard hike in. Once in the canyon, it was beautiful. It was full of rappels and jumps. We swam and jumped all day long. It is the best canyon I have ever done. It was so pretty. At the end of the canyon, I took off my wetsuit and it was very cold. Dad left his wetsuit on and he was sweating all the way back on our hike to the car.