Pack Mule (a.k.a. Jodi's Stallion)

Going up

A hiking we will go

On break

All smiles

At rest

Cold fun

Tree climbing

On rappel

In the thick of it

Here I go again

Cheers!

I'm flying

So fun

Rappel time

Above the 60 meter drop

Half way down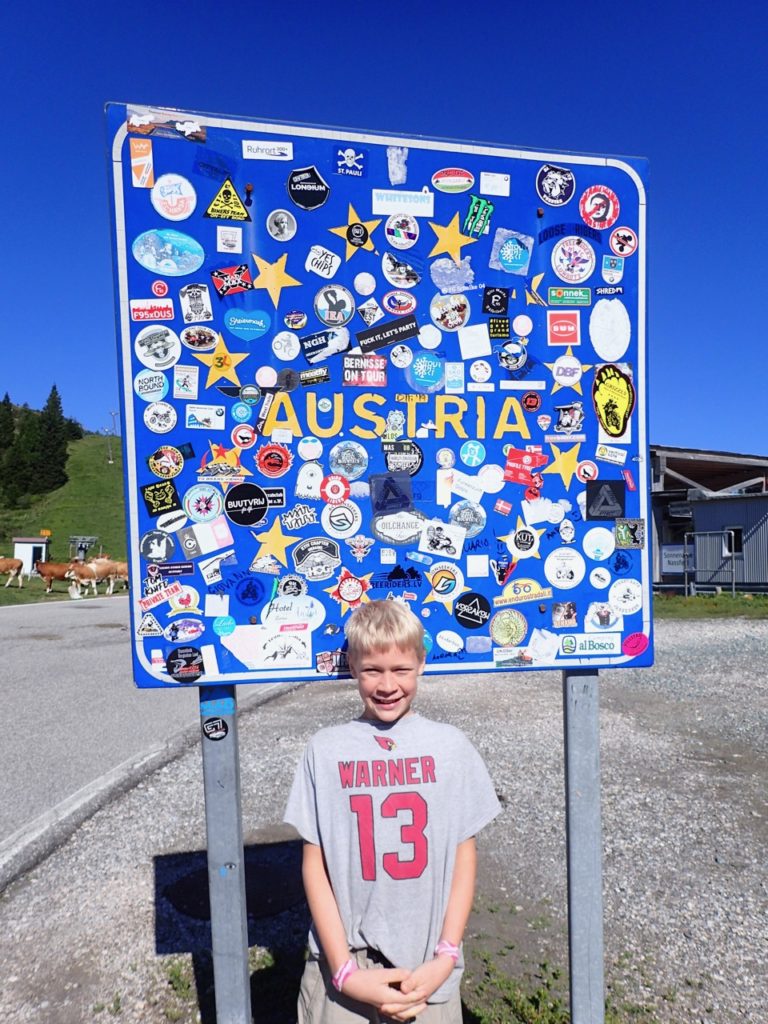 We woke up excited to begin our day with the highlight canyon of the trip. I was positive our run ins with the Austrian army were over and that we would be allowed entrance into the Fraunbech Wasserfall today. As we drove up to the trailhead, I saw the red flag was hanging from the sign (to show military exercises were in progress) and my friend was there to great us. I believe that they are not allowed to show emotion while on duty, but this guy could not hide the grin on his face. I thought it would be great to have another conversation with him, so I got out of the car with a heavy heart knowing the outcome. I asked him if the military exercises were still going on. He gave me his one sentence reply, "You shall not pass." We had a delightful conversation of me trying to figure out how long they would be shooting and him giving me to same reply (smiling more and more). I walked back to the car where Elijah and I started to pray. I was sure the Lord was keeping us out of this canyon for a reason and though man plans his way, the Lord is the one directing our steps. I was still a little bummed as I wrestled with my plans verses God's plans. I think the wrestle is good, as long as you land thankful to be following the Lord and praising Him for whatever He decides. Elijah was giddy to just be headed to the next thing, so we turned our car toward Italy.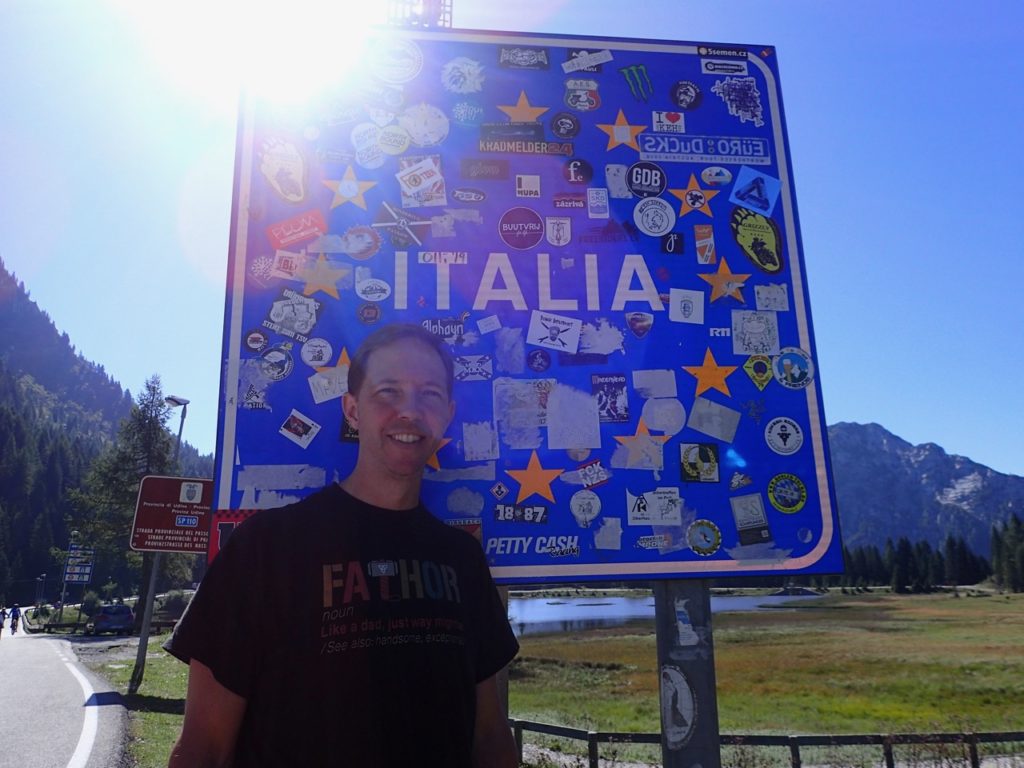 We had to pass over the Alps to get into Italy, so it was more driving on 1/2 lane winding roads, through tunnels, villages, dodging sheep/cows in the road, watching motorcycles fly past, and pulling over whenever a local got behind us so they could zoom by. There were ski lifts everywhere on top of the mountain. You could see up to four different levels of lifts taking people higher and higher up the mountains. Lots of mountain bikers were taking the lifts up and then biking down. The border was on top of the mountain which was fun and we got pictures with both the Austria and Italy signs. We finally made it down into Italy and to our first canyon here, Brussine. The writeup for this canyon said it was a splashy beginner level canyon with a 60 meter (200 feet) rappel as the finale.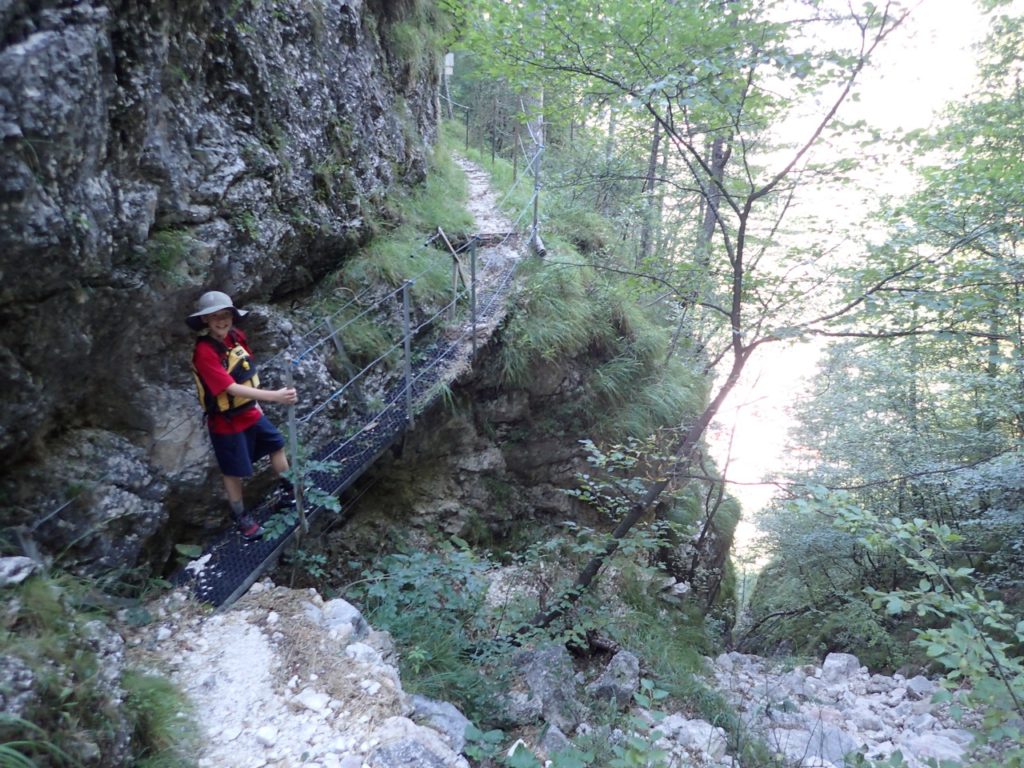 The hike in kicked our butts as we ascended several thousand feet of elevation gain which the canyon guides said would take 25mins and our reality was closer to 45mins. We had two descriptions of the canyon which were very accurate. We also have some additional safety gear (a gps with entry/exit coordinates, a spot (emergency call in the rescue device), headlamps, and prayer). This canyon requires 15mins (guide book) of boulder hiking to get to the first rappel which took closer to an hour. I was wondering if we dropped into the wrong canyon because the boulder hopping was never ending. I was also pretty sure I was not going to like this canyon, with all the up front work involved.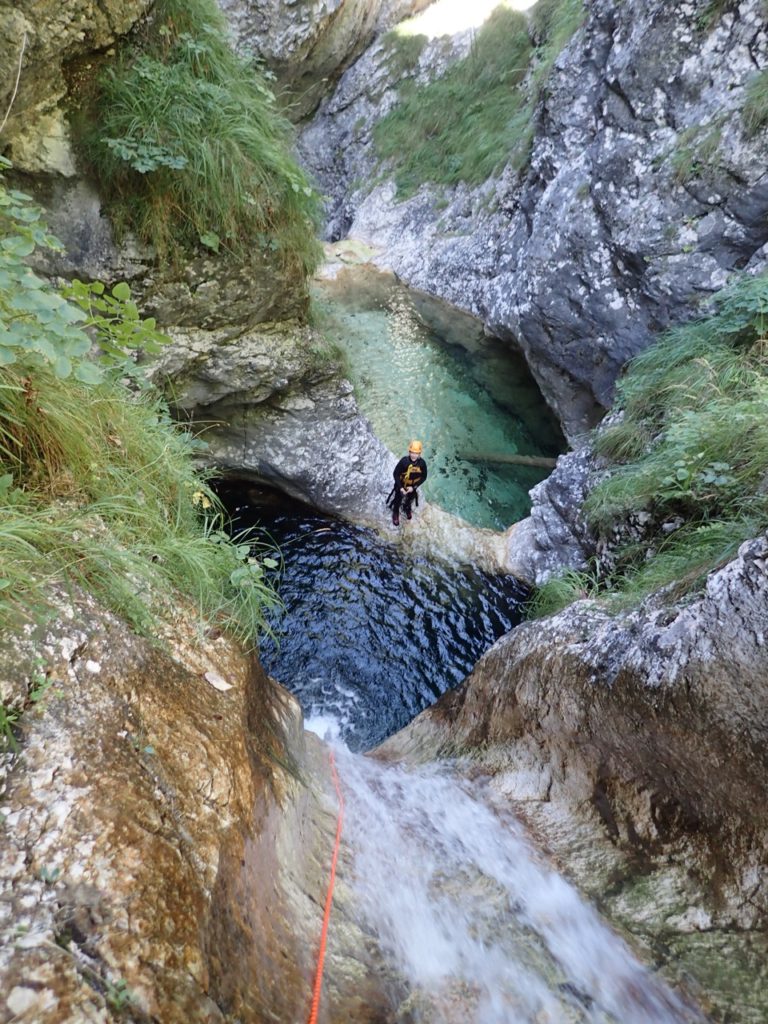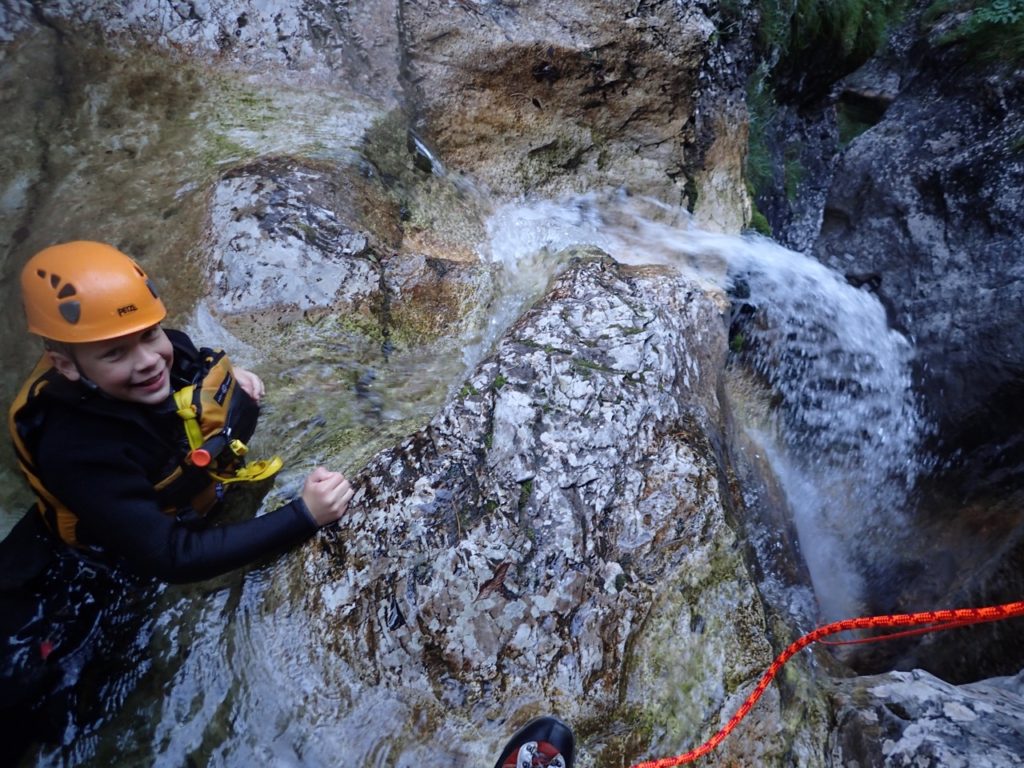 Once we got to the rappel section though, I admitted I was wrong and I was going to really enjoy this canyon. There are probably ~15 waterfall rappels stacked one after another. The water again is crystal clear. We were all smiles as we worked our way down. The nice thing about this canyon is all the rappel placements are to the side of the main flow of water. I did not really want to do any canyons with just Elijah and myself where we are rappelling in the direct flow of the river. Things can get dicey quick when lots of water is involved. This was truly a splashy fun canyon.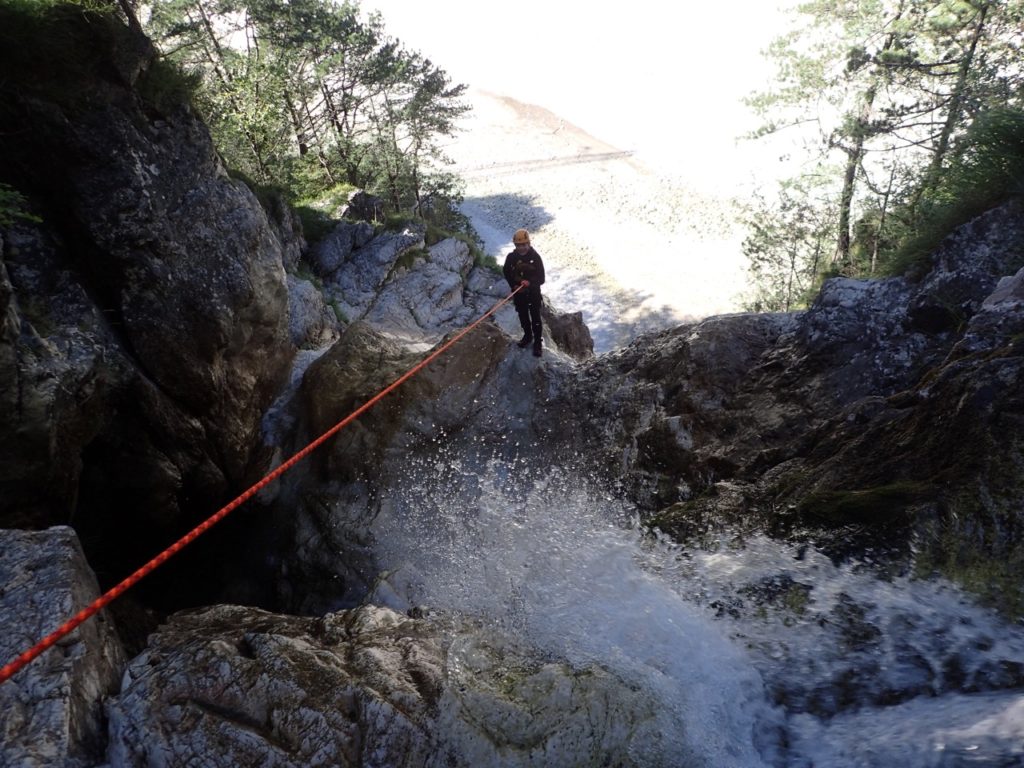 The 60 meter rappel at the end looked a lot higher than 60 meters. I was not sure the rope was going to reach. I sent Elijah down a backup plan in place in case the rope was not going to be long enough. Fortunately, we did not need my backup plan. Elijah reached the ground with a good 10 feet of rope to spare. I then got to do the rappel which turned out to be super slick, so you are really sliding down it on rappel. At the bottom we had to hike back and forth across another river to get back to the car. We were pretty tuckered by the end of it all. It was 6p and we needed to get to our new campsite before dark. Elijah navigated me through all the turns and we made it to camp before dark. The phone navigation is always it's on adventure. It turns off a lot or loses signal or decides to reroute us to a "new" special location it came up with. Also the route is always a bit interesting. I believe the phone navigation has a sense of humor and the designers all get together and laugh at the people trying to use it. With all that it is still priceless and we are thankful.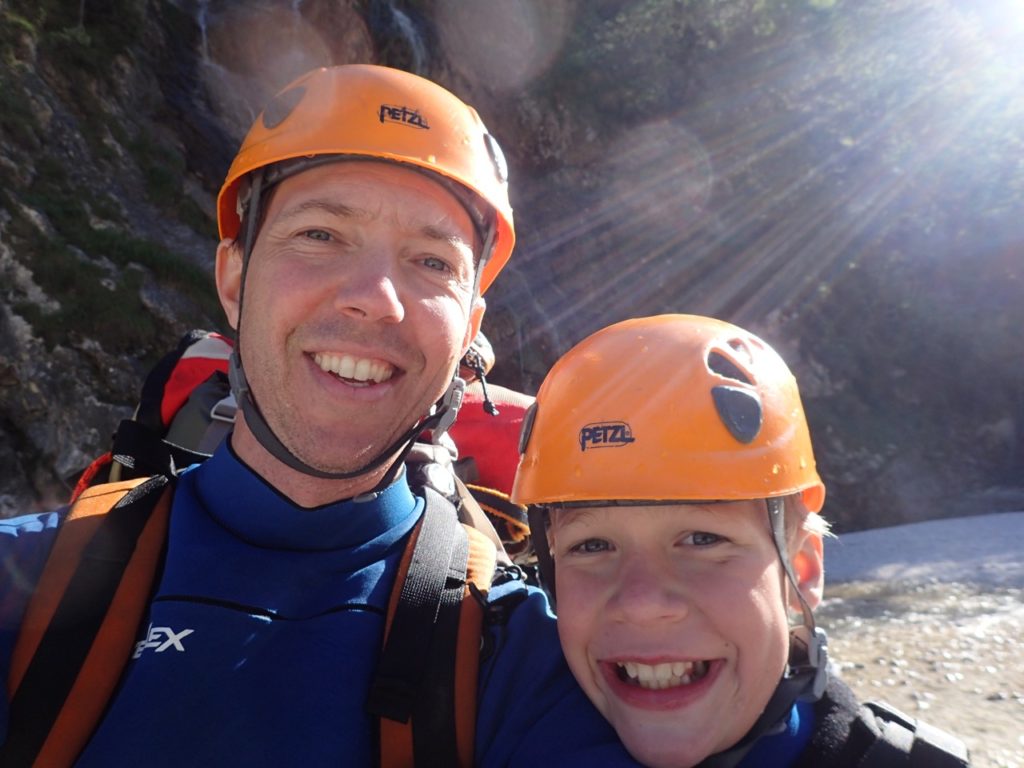 That was the take away for the day, being thankful in all things. We were turned away from one thing and given another. The Lord watched over us all day and showed us His beauty in many different ways. We had to work for it and it was good.
Elijah's Take – We had a really really long hike into the canyon, after driving a few hours. The canyon was so beautiful.  There was tons of boulder hoping to get down to the rappel section.  We did the canyon and it was really run.  There were non-stop waterfalls and we had to rappel a lot.  At the end we got to a 60 meter rappel (200 feet) and we did it.  That rappel was really pretty and fun.  After the rappel we had another long hike back to our car.  Then we drove to our campsite.