Solvenia

Tuten Fun

Cheers!!!

Bubbles Up

Aqua Dude

Gorgeous

Framed

Framed Again

Our Austrian Hotel

Hope your hungry

Austria
It rained most of the night, which helped keep the smoke down. In the morning we were packed up and gone before the campgrounds started waking up. On the way out of town we stopped by the pharmacy to buy Elijah a pair of car sickness bands (all those countless twisty roads were impacting him). On the first stop of the day was the canyon Elijah first saw online and decided Slovenia was the place we were going. We had high hopes it would be as beautiful as the pictures. Honestly we were both blown away as it is even more beautiful than any picture could capture.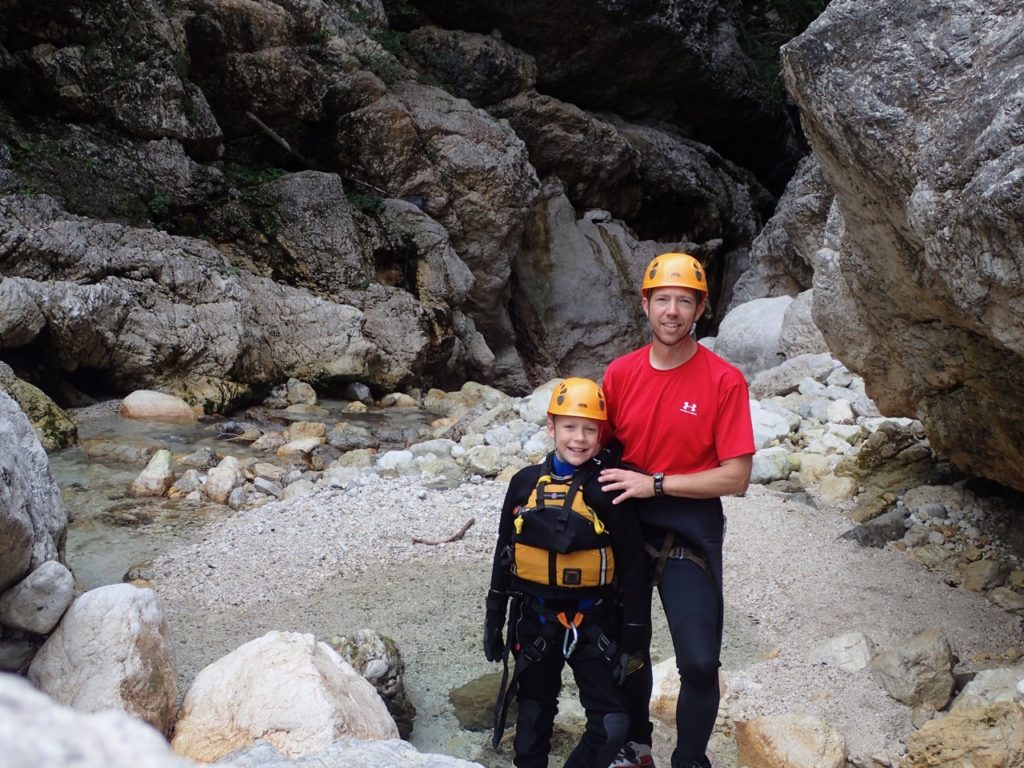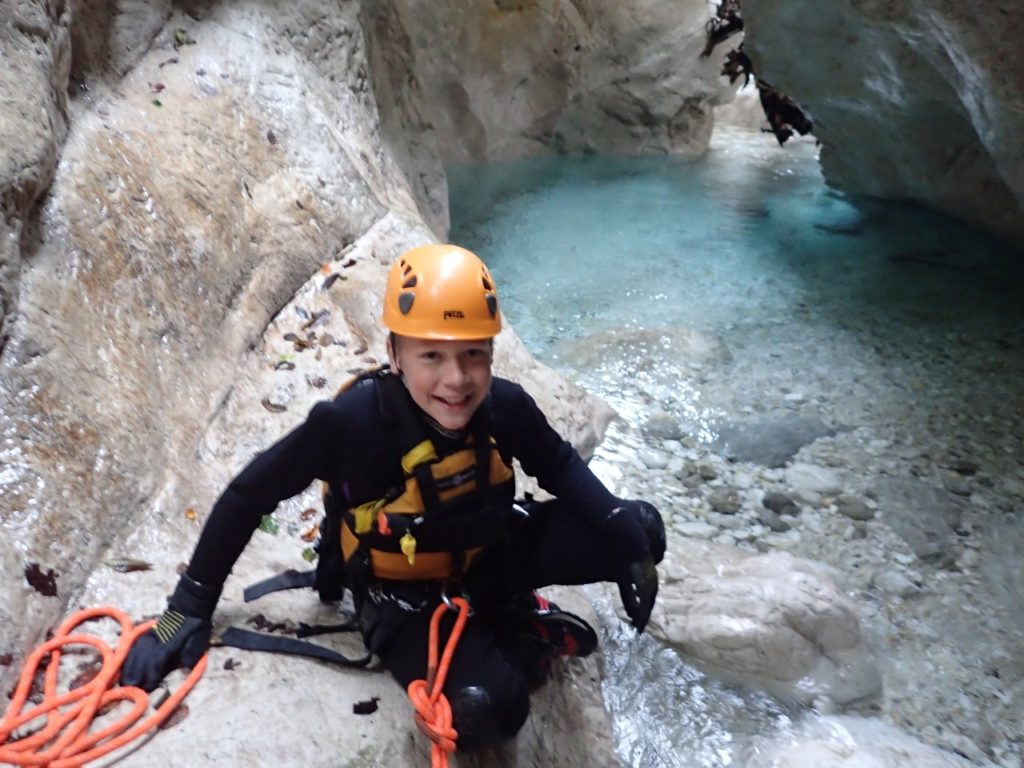 The water was liquid ice. After our first jump it was decided by both Elijah and myself that we would no longer be submerging our heads under the water. I couldn't get over the water color. I was a crystal clear aqua blue that looked unreal. The canyon is only 300 meters long, but we took lots of pictures and video, making the experience last for a little over an hour. I was magical. At the end of the canyon Elijah just let the current take him and he went bobbing along. He liked it so much that while I got organized at the car, he started doing laps down the river. The rains came just as we got everything packed into the car. Then we drove for a couple hours, through a sliver of Italy and into Austria. We had a hotel for a couple nights in Austria to do the "best" canyon in Austria. The hotel is giving us some time to dry out and catch up on that sleep we lost camping. All of our camp gear is finally dry again.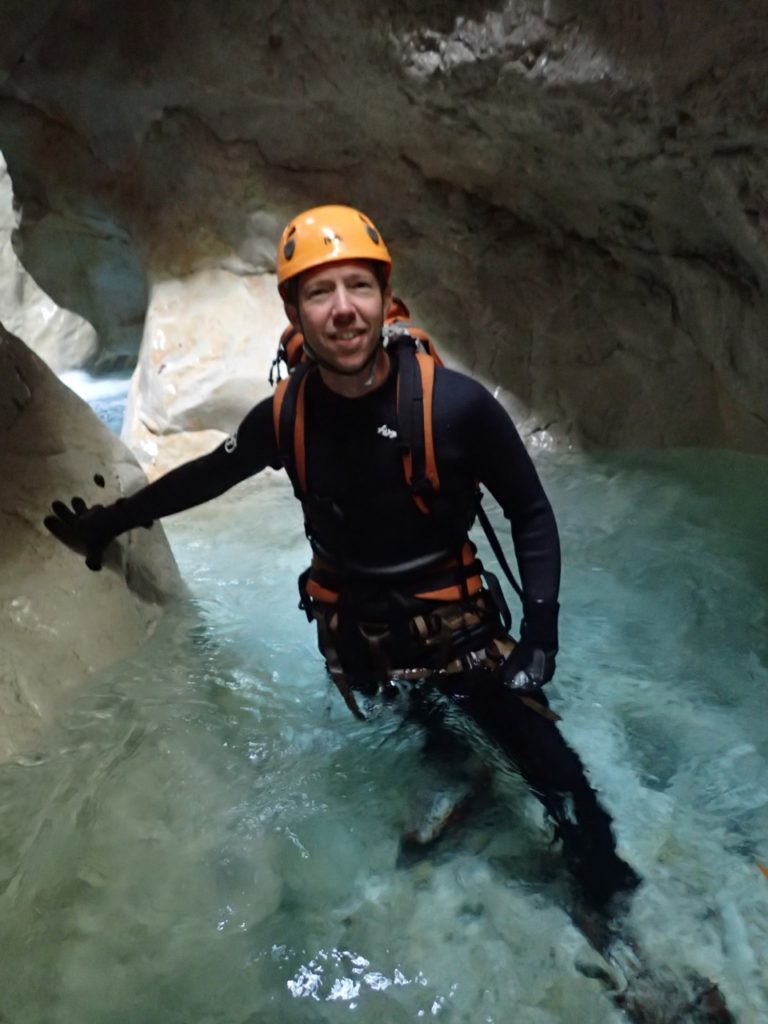 Elijah's Post – This canyon (Mala Koritnica) was soooo pretty.  We hiked to the canyon and once we got to the water it was super cold and very pretty.  There was one rappel that I got to jump half way down it.  Then we went and finished the canyon, because it was really short.  There was a dam at the end with really strong water flow.  I got in the water flow and let the current take me downstream.  I played for a while and daddy got unsuited.  Then we drove to Austria through the rain.  As we were driving we drove by a castle and I asked dad to stop.  We hiked through it.  I prayed to see another castle with a dungeon.  We drove a bit further into Italy and there was another castle and it had a dungeon!!!  It rained all the way into Austria.