Breakfast is served

Yum!

I can carry more than you think!

What a hotel view

Time for church – Russian Style

Smile

Who needs a cairn?

At the top of the pass

The correct trail sign

Climbing

On top

Sliding down – 2hrs up/5mins down

That was so fun!

Socca River – Brrr…..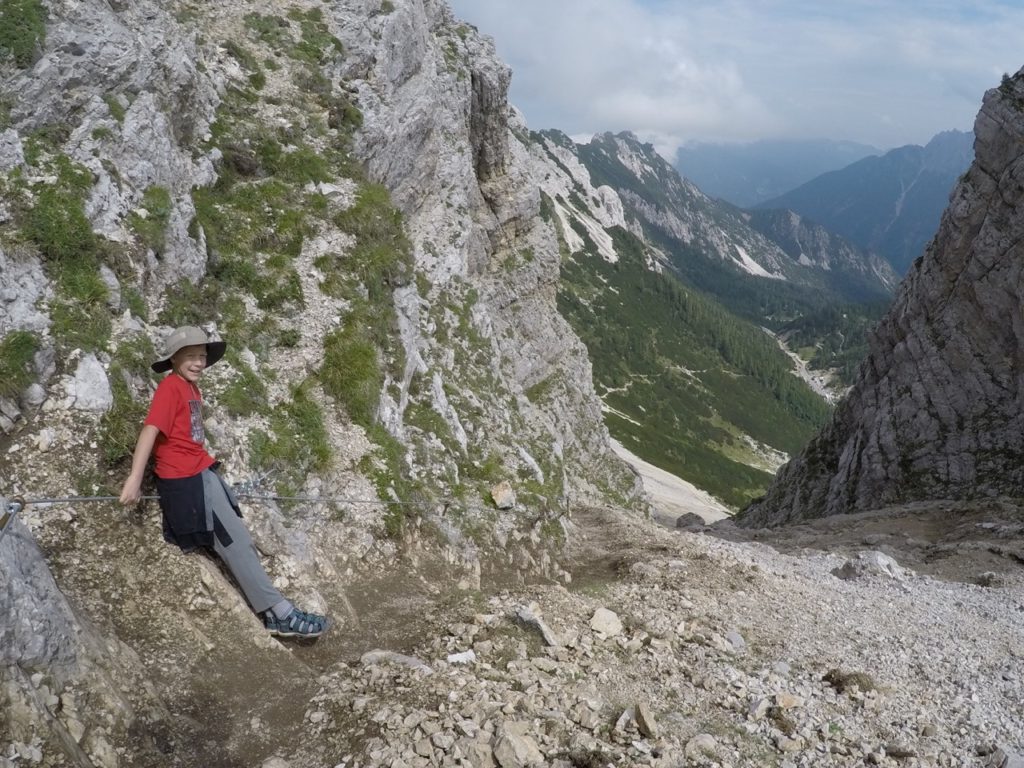 In the morning we were treated to a massive hotel buffet style breakfast. There were numerous things we had to try. My only rule was anything you pick up you will finish. After breakfast we went up the Visic Pass to try out our first via ferratta (because a climb using steel cables). My handheld GPS was not working at the beginning of the hike, so we went the way we thought we were supposed to go. Half way up the mountain my GPS started working to show us we were on the wrong trail and then this was confirmed by another group of hikers that were interested in doing the via ferretta but were directed up the wrong path too. It took so much energy to get where we were that we decided to finish our hike and skip the via ferratta. It was quite steep with lots of insane drop offs in all directions. We saw these crazy locals jump off the path and slid down the avalanche rock slide. I was amazed as the ran down the mountain in less that 5mins, when it took Elijah and I one hour to climb via the path.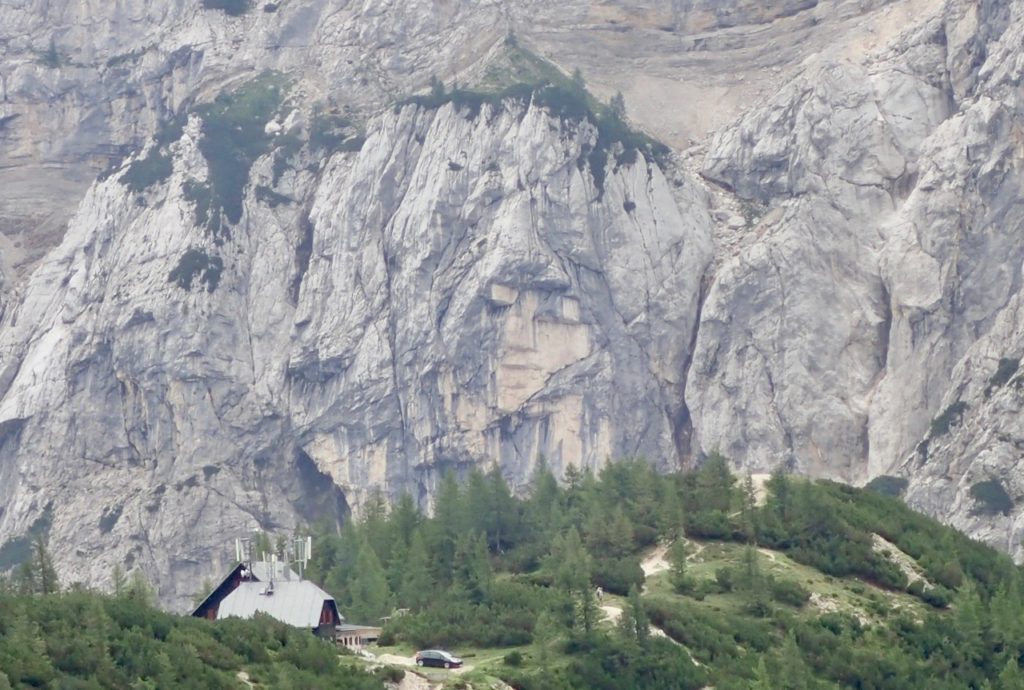 The views were again very painting like. We got to see a lady's face in the mountain which was fun too. After having a snack at the top, we started down. When we got to the avalanche area, Elijah asked me if I was up for an adventure. He had that twinkle in his eye, so I knew we were in for some fun. We jumped off on to the avalanche rock slide, just like those previous crazies and started rock skiing all the way to the bottom of the mountain. It was insanely fun, even worth going up the wrong trail to do. It was the most fun we have had so far on our trip and if it did not take so much energy to climb the several thousand feet to get back to the top of the mountain, we would have done it twice!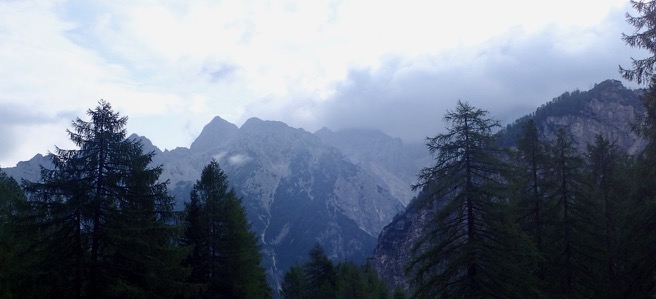 Coming down the other side of the mountain they number the 180% turns. The last number I saw was 45, when the road finally straightened out. I never got past second gear, but kept having to pull off as sports cars and touring bikes flew past me. We made it to Camp Jeligin, which is a working farm that offers camping along the crystal clear Socca River. Elijah is throwing rocks in the river as I type. The water is so cold that there is a little concern about the temperate. Our feet go numb in seconds. We are kayaking this river tomorrow and all the canyons we will be swimming through over the next several days will be as cold or colder than this river. Hope we packed well, otherwise we are going to be pretty miserable freezing our buns off in the beautiful water.
I have noticed two things on this trip so far that keep repeating. Everyone is thin and in amazing shape. It is nothing for a seventy year old couple to blow past Elijah and I as we huff and puff up the mountain. I also notice that 90+% of the people we meet are couples. Very few kids, which makes everyone stop and stare at Elijah. He seems to get all the attention and it is great watching him try to communicate with those that we talk with.
Elijah's Take – We started hiking and it was really cold.  The hike was hard, so we warmed up by the time we got to the top.  It was very pretty.  Coming down we skated down a hill, which was really fun.  Then we drove to our campsite.