City Canal

Dragon Bridge

Butchers Bridge

Time for a little Pink

Cobblestone Streets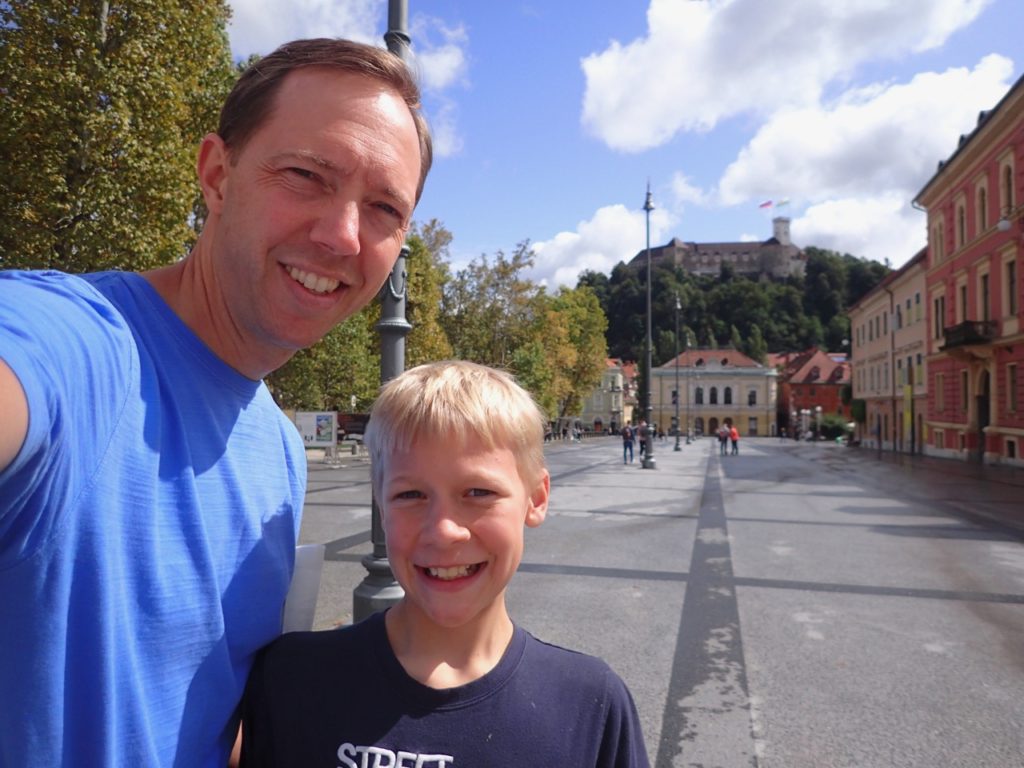 Originally we had planned to continue camping the last three days of the trip. The weather changed and with predictions of 1-2 inches of rain per night we decided hotels may be a better fit. This would also mean we would not have to pack soaking wet gear to travel home. For our last rainy day in Slovenia, we spent the day in the capital, Ljubljana. Our friendly concierge helped us pick the best parking lot, as some of them double or even triple their pricing after the first hour. Even on a rainy day the city was bustling. We made our way through the crowded cobblestone streets, checking out the city. The center market was nice with all the market stalls selling fresh fruit and vegetables. Our highlight was the butchers bridge. The city tradition is for lovers to come to the bridge and symbolically pad lock their love, with real locks to the bridge, then drop the keys into the river below. What this has created is a bridge with thousands of locks locked all over it. Some of the locks appear to be quite ancient and then there are countless others from all the different ages. We also liked the dragon bridge, with the dragon statues. After a couple hours of big city life, we were full and in need of a quieter place. We retired to our hotel to get ready for our full day of travel to the states the next day.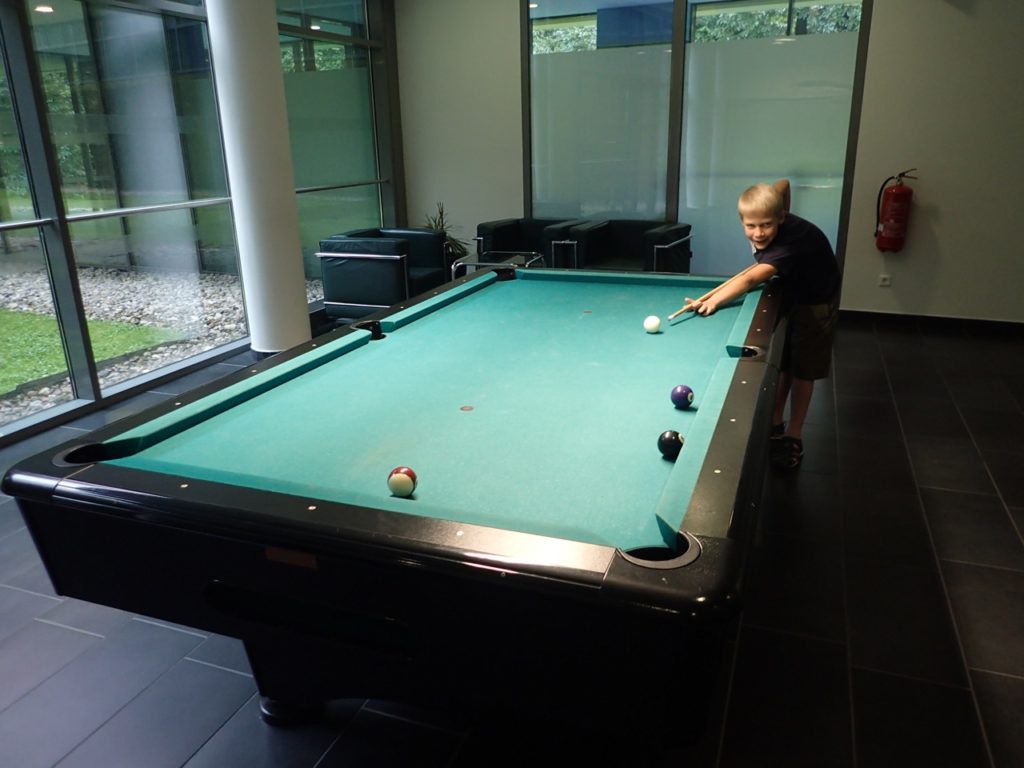 Elijah's Take – We woke up and daddy taught me how to play pool.  I taught daddy how to play table football.  We were waiting for the heavy rains to lessen, then we went into the capitol of Slovenia.  We hiked around and went on a bridge with a bunch of locks and fish statues that looked gross with locks in their mouths. Then we went and had noodles for lunch.  We hiked some more and then drove out of the city and to our next hotel.