Italy Camp

Take me to the water

Cheers

Sunshine please

COLD

Family Time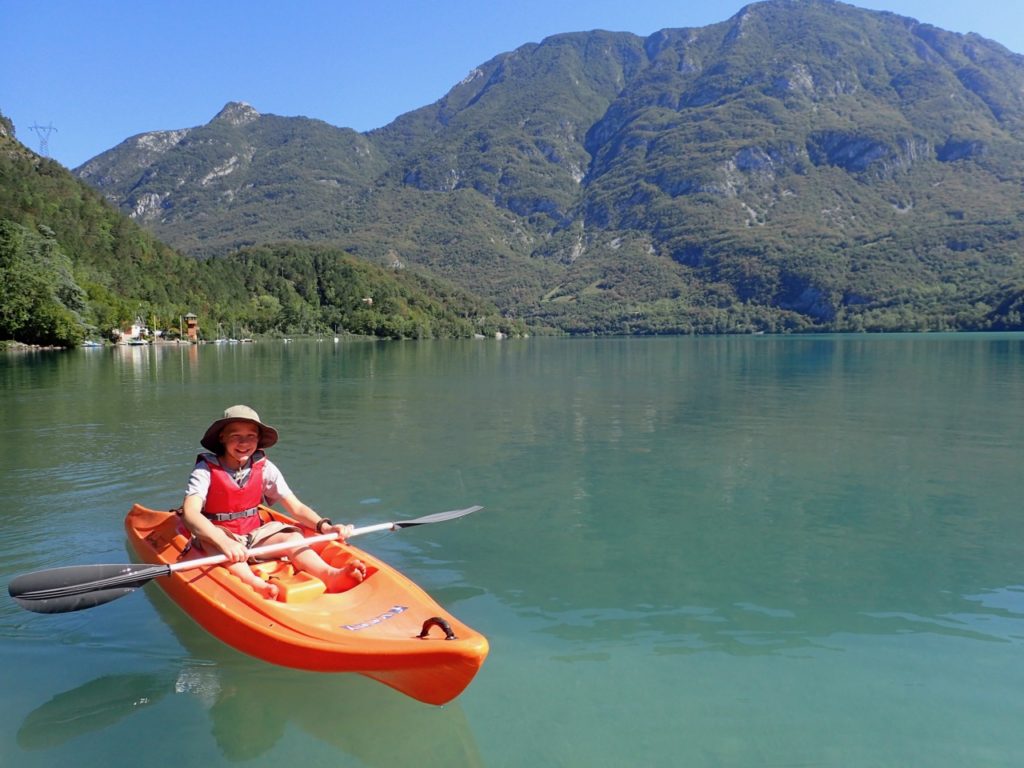 Both Elijah and I woke up slowly this morning. All our fun has left us exhausted, meaning we needed a rest day. We chose to hang our the lake at our camp ground. Elijah rented a kayaked and paddled all over the lake. He had a great time exploring, while I watched from the shore. After his time in the boat he came back with the idea we should try swimming (without our wetsuits). It took me a little while to warm up to this idea. We were sitting on the dock and I put both feet in the water. It was painfully cold at first, but within seconds my feet were completely numb. I figured my body would behave in a similar fashion, so in I jumped. When my head went under the water it was like a flash freeze. By the time I surfaced I was numb and able to stay in the lake for a couple minutes, then come our shivering. Elijah has less body fat on him, so his time in the water was measured in seconds. However he was also the one who kept wanting to jump in over and over, for seconds at a time. We basically rested all day and prepped for our canyon day tomorrow. It will be the longest canyon we have done here, so we want to get an early start.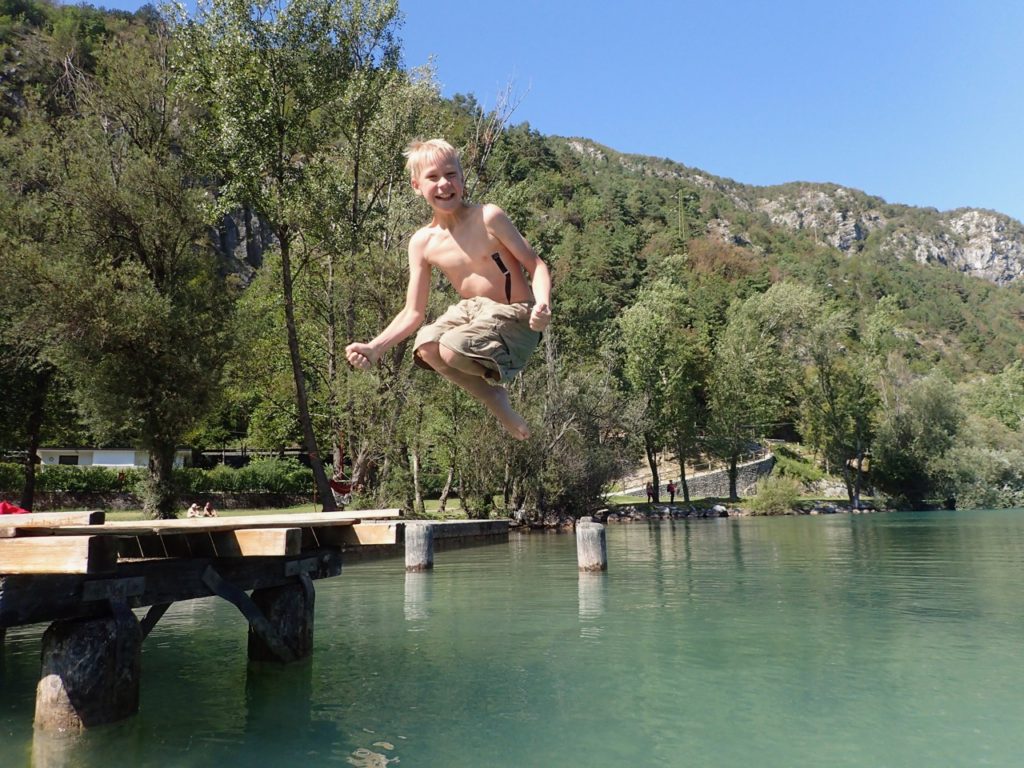 Elijah's Take – We woke up this morning and ate.  I went kayaking on the lake.  It was really pretty and fun.  The water was very cold.  Then I convinced daddy to jump in and then I would.  He did, so I had to.  The water was freezing fun.  We also did some errands in town, like getting food for tomorrow's canyon day.